Enjoy this months blog, which is a guest entry written by Bruce Redman Becker from Becker + Becker
No industry has been left untouched by the global environmental crises and hospitality is no exception. Each year seemingly brings more instances of mass heatwaves, droughts and out-of-control wildfires that are leading growing numbers of consumers to question the ecological impact of their purchase decisions.
Just recently published is yet another survey indicating that 65 percent of business travel leaders prioritize staying at a green hotel for any corporate travel. Even when it comes to leisure travelers, as much as 85.6 percent say they would be willing to pay more if it meant staying at an eco-friendly hotel.
Adopting a sustainable approach to hotel operations therefore isn't just about lessening a property's carbon footprint, it's also become crucial to running a competitive and profitable business in today's industry climate. At Hotel Marcel New Haven, we have taken the eco-friendly expectations of today's guests to heart with the goal of creating the first net-zero property in the US, and one of the few properties expected to be awarded with LEED Platinum Certification, and the first hotel in the US to be Passive House certified. The truth is that living up to today's sustainability standards requires a holistic approach with many moving parts. Yet through collaboration and the sharing of best practices, the industry can work together to make sustainability and environmental responsibility the norm, not the exception.
Start by Building Relationships With the Right Vendors
Implementing an effective sustainable solution involves more than simply making a purchase decision. Hoteliers need to have an idea of what sustainability goals they are trying to achieve, why such goals are important to their guests, and how a property can achieve those goals with maximum effect.
Addressing these questions is often best done by seeking out and relying on the expertise of reputable industry solution providers. Even something as seemingly simple as selecting a door lock can have significant repercussions for a hotel's eco-friendly reputation. For example, is a specific door lock made from sustainably-sourced materials? What is the environmental impact of a lock's production and what sort of carbon footprint does it leave when being transported to market? How does a lock affect the environment when it ultimately reaches the end-of-life product cycle? Working with a vendor that's experienced and knowledgeable in sustainability can mean all the difference in selecting a solution that lives up to all eco-friendly expectations, and that does so without unintentionally reducing sustainability performance in other areas.
While professional specification writers for a hotel project may typically have a firm grasp over what a property is trying to achieve in terms of sustainability, even the most experienced can overlook niche aspects of a particular solution. To avoid any potentially costly mistakes, hoteliers should be on the lookout for solution vendors that are willing to participate and provide direction from even the earliest stages of a project all the way through to installation and completion. An effective provider will proactively work to ensure transparency over any solution adoption requirements, as well as provide any relevant information on how a solution's installation may affect other hotel systems and how to get the most sustainability-friendly results.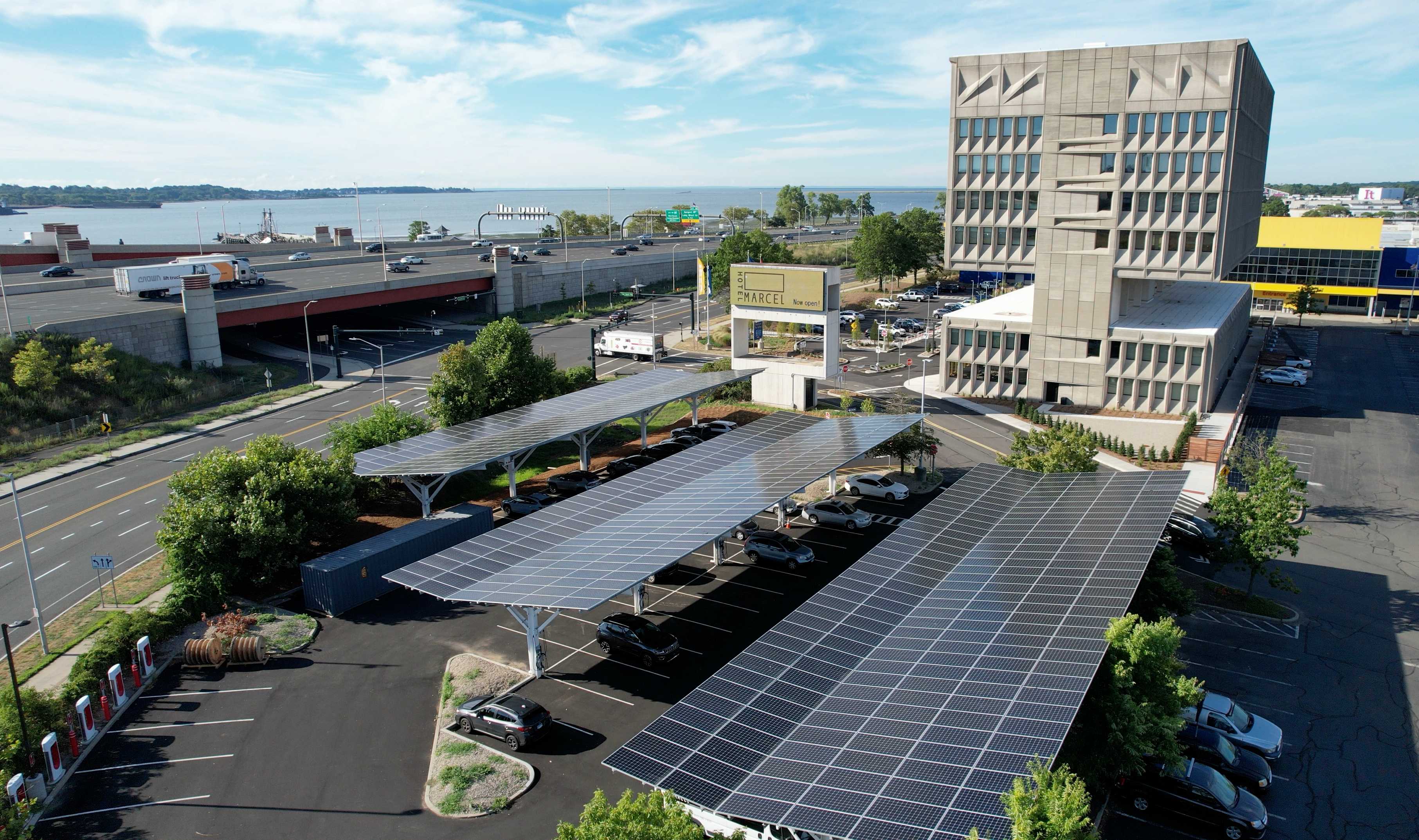 Bucking the Industry's Overreliance on Plastic
Hotels face a significant problem when it comes to plastic. Once viewed favorably as way to keep operating costs down and to pass savings on to hotel guests, single-use plastics have taken over the industry and are responsible for creating 150 million tons of waste each year. However, we as hoteliers are no longer left having to make a decision between achieving sustainability or benefitting from reduced expense if we again work with reputable providers to explore current options.
Using the hotel door lock example again, just think about how many plastic keycards are generated each day and how many ultimately end up in the trash once a guest's stay ends. Established security access providers haven't let this unwelcome trend go unnoticed and have upped their game by providing several alternatives to plastic keys that don't break the bank. Some examples include adopting keys made out of metal, wood or even RFID wristbands made from paper. However, hoteliers should take care to first look into how these alternatives are produced to ensure that they really offer a sustainability advantage when compared to plastic.
The industry's shift to experience digitalization also provides several unique advantages when it comes to ditching plastic. Digital room keys while mostly adopting as a way to enhance guest convenience, also provide perhaps the best approach to minimizing any sort of waste. By requiring only a guest's own device to be used as a secure room key, digital key platforms represent zero material consumption that ultimately ends up in a landfill. Just as important for hotel budgets, digital keys also mean no inventory restock fees- preserving both the environment and business revenues.
To really make an impact on their sustainability goals and eco-friendly reputations, hoteliers should take an in-depth look at their own use of plastic throughout every facet of their business's operation. From room keys and single-use shampoo containers to cleaning supplies and equipment, chances are there's a sustainable option that makes more sense from both a financial and business reputation perspective.
Finding Ways to Save on Energy
Any discussion about hotel sustainability inevitably needs to include a focus on energy use, which for just one guestroom, can total as much as $2,196 annually in utility bills. At Hotel Marcel New Haven, the installation of over 1,000 solar panels means that the property is able to generate as much as 80 percent of its own electricity- slashing both our carbon footprint and monthly operating costs.
But hoteliers don't necessarily have to create their own micro power grid in order lower overall energy use. Things like simply turning off lights and lowering thermostat settings when a room is unoccupied can also have a big impact. Yet the issue often hits a snag when attempting to keep lights off/lower amenity settings for a multitude of rooms on a daily basis, all while still trying to keep room environments comfortable for current guests. Automation is undoubtedly the best way forward. Hoteliers can now adopt energy management systems that can adjust in-room amenity settings to energy-saving levels without the need for staff to physically visit a room. Better still and when integrated with a modern security access management system, energy management solutions are able to detect real-time room occupancy. This importantly means that a hotel's energy footprint can be automatically minimized without coming at the price of a reduction in guest comfort and satisfaction.
Such integrations between systems are increasingly becoming commonplace across the hotel industry, and are leading to a whole new range of possibilities in terms of improving sustainability. Another integration may, for example, provide access to data that uncovers inefficient energy use practices such as when it comes to the refrigeration of F&B items. While hoteliers are certainly not expected to know the ins and outs of all the integration options now available, this is why it again pays to be able to leverage relationships with trusted solution providers. Their dedicated expertise towards a specific type of technology or operational area can prove invaluable in learning about new ways of bring processes together that not only benefits the environment, but that also leads to increased efficiency and lower costs.
Keeping a Constant Eye on Industry Sustainability Trends
Like most things within the hotel industry, sustainability is a focus area that's continuously evolving and where established best practices can soon give way to newer, more effective ones. To keep pace, hoteliers have to realize that earning and maintaining an eco-friendly reputation is a long-term investment requiring continuous re-evaluation and adjustment. They need to keep an active pulse on what sustainability efforts currently matter most to their guests, and which ultimately stand to provide the best results. To achieve ongoing success, the industry needs to work together as a whole by sharing details on what the latest best practices are and by seeking out the guidance of established solution providers in their respective area(s) of expertise. Only then can we create an industry that lives up to modern sustainability expectations and that we each can be proud of for taking its environmental responsibilities seriously.