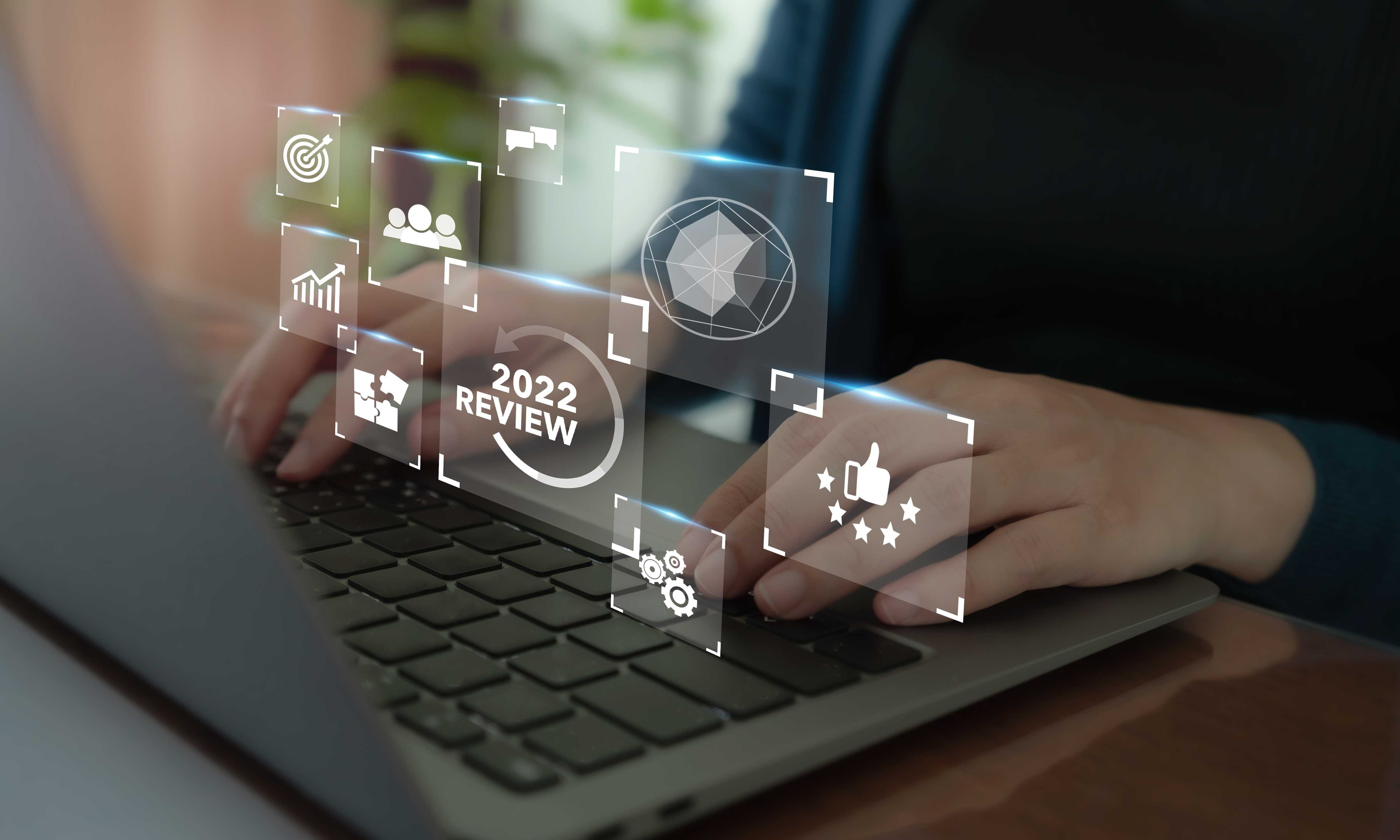 After facing two years of uncertainty thanks in large part to COVID-19, hoteliers in 2022 were finally able to return to some sense of normalcy and begin to see market conditions improve. Yet far from being a matter of simple luck, the pandemic if anything demonstrated the industry's ability to come together and innovate in order to overcome challenges brought on by the pandemic.
This combined effort has ultimately led to the rise of several new solutions while at the same time, drawing increased attention to existing technologies and best practices proving their worth in terms of adaptability to meet multiple industry challenges. As we look back at the progress made in 2022, we can also begin to see where the hotel industry appears to be headed as we enter 2023.
Read on to gain a snapshot of our most read technology trend blogs in 2022, and see how such trends are only set to continue growing as we look towards the new year and beyond.
Tapping into the Power of AI and Machine Learning for the Hotel Industry
Faced with ever-increasing guest expectations while battling record staff shortages, hoteliers increasingly have turned to AI-supported technologies in order to do more with less. From streamlining employee task workflows to providing guests with an instantly personalized hotel stay experience, AI with its machine-learning capabilities continues to represent a brighter industry future where working smarter, not harder, leads to less burnt out staff, higher guest satisfaction and a significantly improved hotel business bottom line.
Blurring the Lines Between Physical and Digital Hotel Security
While the pandemic and its effects took much of the industry spotlight, it certainly did not replace other industry concerns such as the ever-evolving issue of hotel and guest safety. In today's hospitality landscape, the topic of security no longer just touches on physical guest safety, but instead must also take into account the growing threats posed by cyberattacks. Yet by tackling the issue as a whole with the use of innovative technologies and best practices, hoteliers can provide today's guests with the confidence of knowing that they are adequately protected against both real world and online risks.
Looking Under the Hood: What Backend Technologies are Key to a Successful Hotel IoT Strategy?
With hotel guests demanding faster and more personalized service, IoT-based solutions and services have only grown in popularity thanks to the enhanced efficiency, adaptability and responsiveness that such technologies can provide. Yet as devices typically requiring a fast and reliable online connection, a lot more goes into effectively adopting a solution than simply plugging it in and expecting immediate results. Discover what backend technologies and online infrastructure adjustments are becoming necessary in order to achieve an IoT strategy that delivers unmatched guest satisfaction and business growth.
How Tech Integrations Became Hospitality's Greatest Priority
Anyone working within the hospitality industry has undoubtedly experienced the ongoing shift of making businesses operations and services more interconnected. And for good reason- system/solution integrations are providing hoteliers and their employee teams with opportunities to work with more actionable insights that result in a better guest experience, lower operating costs and the running of a more agile and profitable hotel business. Find out which technology integrations are top of the list for industry professionals and why.
What Does Sustainability Really Mean for Today's Hotel Industry?
No matter what other trends or challenges may arise, the issue of sustainability continues to rank high in the minds of today's guests. Even during the height of the pandemic and ever since, more and more guests wish to limit the impact that their travels can have on the environment. For a hotel business and its various stakeholders, taking measures to reduce their environmental footprint can therefore do much to safeguard reputations and booking reservation performance. Take a page out of the best practices of fellow industry professionals to discover what sustainability means for your own business and how you can leverage it to slash operating expenses while driving up revenues.